INSPIRED BY THE SALON POST-COLOR TREATMENT, L'ORÈAL PARIS EXCELLENCE "TRIPLE PROTECTION SYSTEM#" IS INFUSED WITH AMINO ACID**, WHICH PROVIDES CARE TO YOUR HAIR WHILE COLORING WITH PERFECT GREY COVERAGE! WITH THE CLEANSING AND POST TREATMENT FORMULA, IT HELPS TO REDUCE HAIR BREAKAGE AFFTER COLORING. 6GA ASH BROWN, 6LA ASH LAVENDER AND 6BA ASH BLUE ARE EXCLUSIVELY AVAILABLE AT MANNINGS ONLY.
$68
Product details

The Triple protection system deeply cares for your hair while coloring. It also offers perfect grey coverage, long-lasting and vibrant hair color! Protective Coloring Crème: Enriched with amino acid* and protective serum that protects your hair as you color. Each pack comes with a comb applicator that allows the colorant to be precisely and thoroughly applied on the inner and back session of the hair! Caring Gentle pH Post-Color Shampoo: Delicately cleanse the scalp and hair by gently rinsing away excess residue. Smoothens the hair to reveal its radiance. Rich, natural, and long-lasting hair color is resulted. Lightweight Nourishing Mask: Infused with Ceramides, the lightweight mask can durably nourish the hair without weighing it down. #Refers to Protective coloring crème, caring gentle pH post-color shampoo, lightweight nourishing mask *Refers to the keratin complex in coloring crème that contains amino acid
Usage

Please refer to instruction leaflet for details.
Where to buy

6GA ash brown, 6LA ash lavender and 6BA ash blue are exclusively available at Mannings only. The rest of the shades are available in selective Watsons, Parknshop and drugstores.
Discover more tips & tricks
Keep your skin happy
Improve your routine
Show your new look more love:
See all products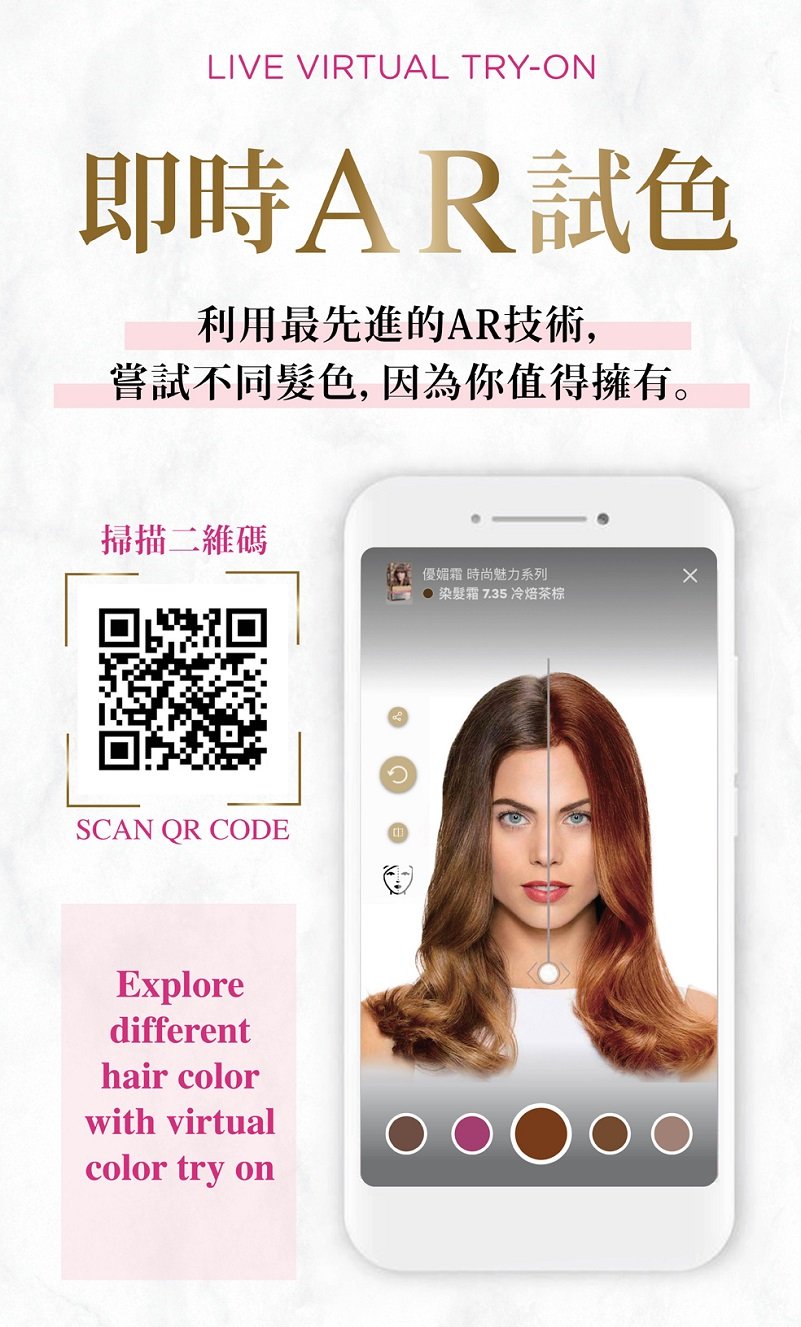 Excellence
Double Tube 3 dark brown